MP Derek Sloan
Conservative Party
|

Hastings - Lennox and Addington, ON
CLC rating

:

Pro-life, pro-family

Volunteer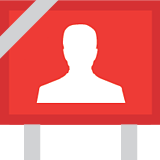 Lawn Sign
Rating Comments
:
Derek gave perfect answers to CLC's election questionnaire.

As a contestant in the 2020 Conservative Party of Canada Leadership race, Derek has made his pro-life and pro-family vision crystal clear in his interviews and media releases, courageously addressing the evils of abortion, euthanasia, gender ideology, and the criminalizing of parents who try to protect their children from transsexualism. (see Quotes tab and Video tab)


First elected
(yyyy.mm.dd):
October 21, 2019
Previous Occupation
:
Lawyer
Percentage in last election
:
41.38% (2019)
Victory margin last election
:
4.24% (2019)
Religion / Faith
:
Christian
Constituency Offices
Belleville, Ontario
Here is Derek Sloan's voting record relating to life and family issues:
Votes, Surveys and Policy Decision
Vote
Score
There are no votes, surveys or policy decisions to display for Derek Sloan.
Here are quotes from Derek Sloan on various life and family issues:
Confirming his total commitment to protecting the family as the bulwark of Canadian society and conservative values:
"Families are the building blocks of our society.
There is no more important principle of conservatism than protecting the family, especially against those who attack it by eroding parental rights in the name of misguided social ideas. I am running for the leadership of the CPC to defend the Canadian family against:
– the disregard for the right to life of the unborn
– rampant promotion of euthanasia for the elderly and the disabled
– the promotion of radical sex education against the wishes of parents
– threats to jail parents in the name of outlawing 'conversion therapy'
At the heart of the radical left lies a burning desire to destroy the family, because once the family is gone, nothing stands between individuals and those who wish to exert total control over them. When we talk about the culture war, that is what is at stake. It's life or death. It's freedom or slavery. And that's why I am willing to go to the wall to defend the integrity of the family."
[Derek Sloan CPC Leadership Campaign media release, March 19, 2020]
Condemning the Trudeau Liberal's child-abusive "Conversion Therapy Ban" Bill C-8:
"The Liberals condemn the notion that parents should be able to help a child identify with the body they were born with. 'Conversion therapy' is what they call any professional treatment in this area. All the while, the Liberals celebrate giving a child hormones and irreversible plastic surgery as 'gender affirmation'.

"If that seems backwards to you, that's because it is. In fact, for teenagers suffering from gender dysphoria, it can be a nightmare.

"The Liberal and socialist 'gender ideologists' teach children in public schools (or wherever else they can reach them) that the child's 'gender' is fluid and that they indeed might not be 'boys' or 'girls' as their parents have rightly taught them...

"If parents arrange for professional help for their children to deal with this gender dysphoria, both the parents and the counsellor can face a prison sentence of up to five years!

"This is madness...

"These 'bans' are far too broad and represents a dangerous overreach into personal liberties and parental rights."
[Derek Sloan CPC Leadership Campaign media release, March 17, 2020]
Here are the answers for the questionnaire as provided by Derek Sloan on Oct. 2018.
| Question | Response |
| --- | --- |
| Do you believe that life begins at conception (fertilization)? | Yes |
| Do you support the conscience rights of health care professionals to refuse to do or refer for medical procedures which they oppose? | Yes |
| If elected, would you vote in favour of a law to protect all unborn children from the time of conception (fertilization) onward? | Yes |
| If elected, will you vote to pass laws protecting people from euthanasia and assisted-suicide, and vote to reject laws that would expand euthanasia and assisted-suicide? | Yes |
| Are there any circumstances under which you believe a woman should have access to abortion? (note: Medical treatments to save the life of a mother and which result in the UNINTENDED death of her unborn child, are NOT abortions. Eg. in case of tubal pregnancy or cervical cancer) | No |
Here are the videos available for Derek Sloan.
Video #1 - Derek Sloan speaks on his leadership goals
Derek Sloan speaks with Laura-Lynn Tyler Thompson about his goals as a candidate for the Conservative Party of Canada's Leadership.

See Derek's opponents